Sun damaged skins are mainly caused due to continuous exposure to the sun's UV rays during daytime. This is mainly noticeable in those fellows who are working outside especially those who have the work of moving from one place to another like marketing jobs, medical representatives or more. In fact, those individuals also get quite less time to take care for their skins and thus dark spots, wrinkles, and dark colored pigments often get developed to the exposed parts of their bodies.
Therefore, they must look for the best and clinically approved or certified sun damage treatments for them. Maximum clinical or skin-care experts recommend adopting absolutely natural and organic sun damage treatment for avoiding the unwanted side-effects effectively. There are many natural homely available ingredients which can be applied to the sun affected and exposed skins and you can get good results by that. Excessive sun exposure is quite harmful for your skin and you might develop various skin problems like sunburn, sunspots, wrinkles, and more. You can also develop other serious effects like blisters, fatigue, nausea and redness. Some individuals also develop horrible skin allergies and that must be treated on-time in order to avoid dreadful consequences like skin cancer. You can also visit beauty salons for getting different useful sin beauty treatments with the application of cosmetic ski products.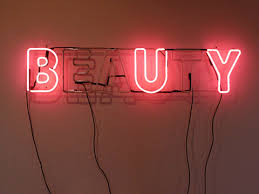 You can try out different face packs from natural ingredients like sandalwood powder, rosewater, lime juice, cucumber juice, tamarind paste, watermelon juice, and vinegar with olive oil, butter milk, green-pineapple juice, Turmeric with juice of sugarcane, oat milk, alloe vera, coconut oil and milk, and others. You can also consume a lot of healthy juices enriched in vitamin C and can intake a lot of fresh vegetables or fruits like tomatoes, green tea and others. You can also use natural scrubbers for making your skin shiny, smooth and devoid of spots. Healthy diet together with the application of natural ingredients can provide you beneficial results but it is quite a slow going process. But if you want fast results then in that case you need to go for the cosmetic skin rejuvenation treatment. You can also take any prescribed medications suggested by nay expert skin specialist. Laser therapy is the latest skin spot removal technology which has come into been in the recent age and so everybody is going for the same for getting rapid skin improvement.
The skin melanocytes causing sun created dark spots can be easily removed by this means of surgery. Dermabrasion is another procedure which primarily leads to the effective skin sanding or skin resurfacing by means of crystals. Freezing can also be quite an improved and popular method of skin pigmentation removal. This method fades the dark colored spots or pigmentation slowly with the use of nitrogen freezing compound. The fine lines, scars and wrinkles can be effectively disappeared slowly by the concerned procedure of skin rejuvenation. One of the most popular providing rapid results includes the chemical peels. This is an improved cosmetic treatment that provides absolutely satisfactory and permanent solutions to your sun burns or dark spots. This non-invasive technique is also called chemexfoliation or derma peeling that is applied for the enhancement of texture and toning of spotted skin. This is basically an acidic solution based peel off which is quite useful in extracting all the deeply embedded damaged cells and dirt causing spots or aging.
It is bit hard to decide on good producs in the market, go to this link for cheap hair products online.